As I was writing yesterday's Easter post, I couldn't help but scroll through some prior year Easter photos. This is the fifth year in a row we've smashed confetti eggs and the pictures from it are always some of my favorites! I have big plans of some day doing a photo gallery of everyone (at least the grandkids, anyway) covered in confetti. Maybe at my house, maybe at my Mom's. Gotta find a blank wall somewhere...
Here's a look back from the last five years and all of our confetti fun. It's crazy how much the kids have all grown - they should all still be babies!!
My oldest nephew, Jett - currently 10 years old and the hardest to catch with confetti in his hair.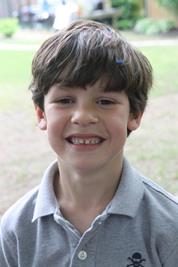 My oldest niece, Bren - 7 years old and beautiful everyday, but especially so when covered in colorful dots!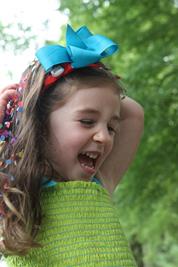 Up next is my nephew Parker - also 7 years old and always timid for my camera.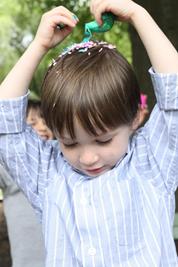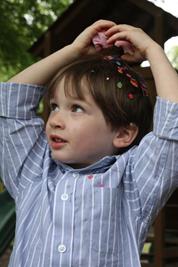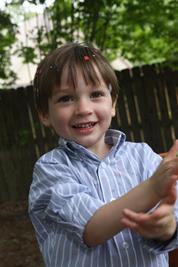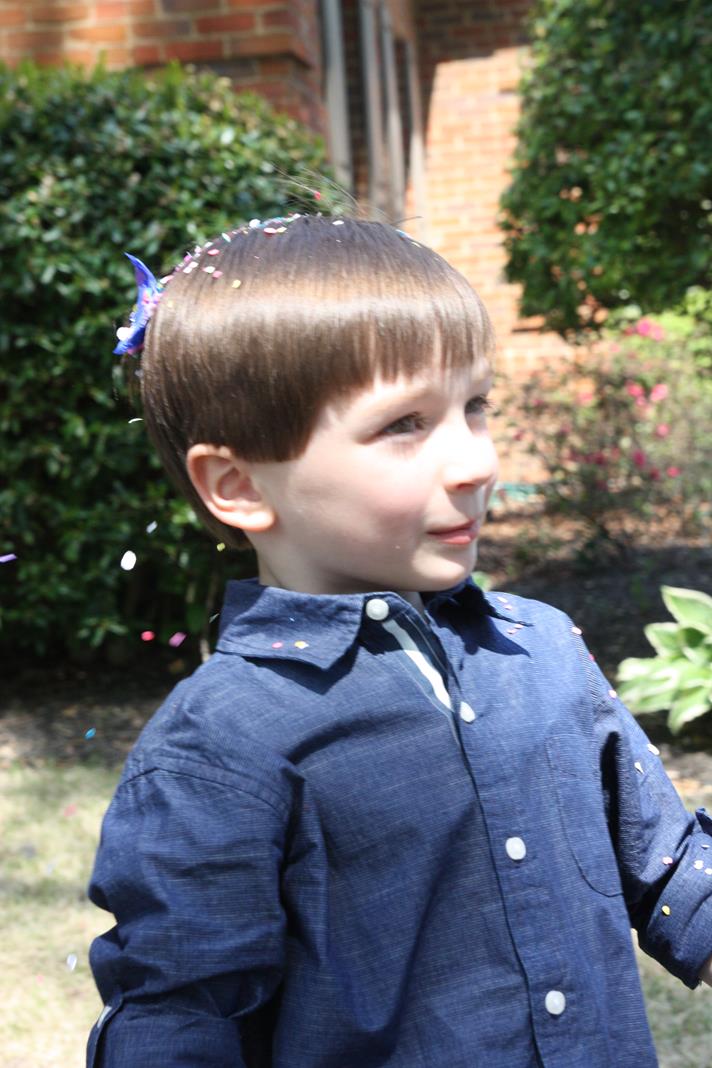 At 4 years old, Ramer is my youngest nephew and he is silly as can be!
Katie Wynn is 3 this year but it was her first time to really enjoy the confetti!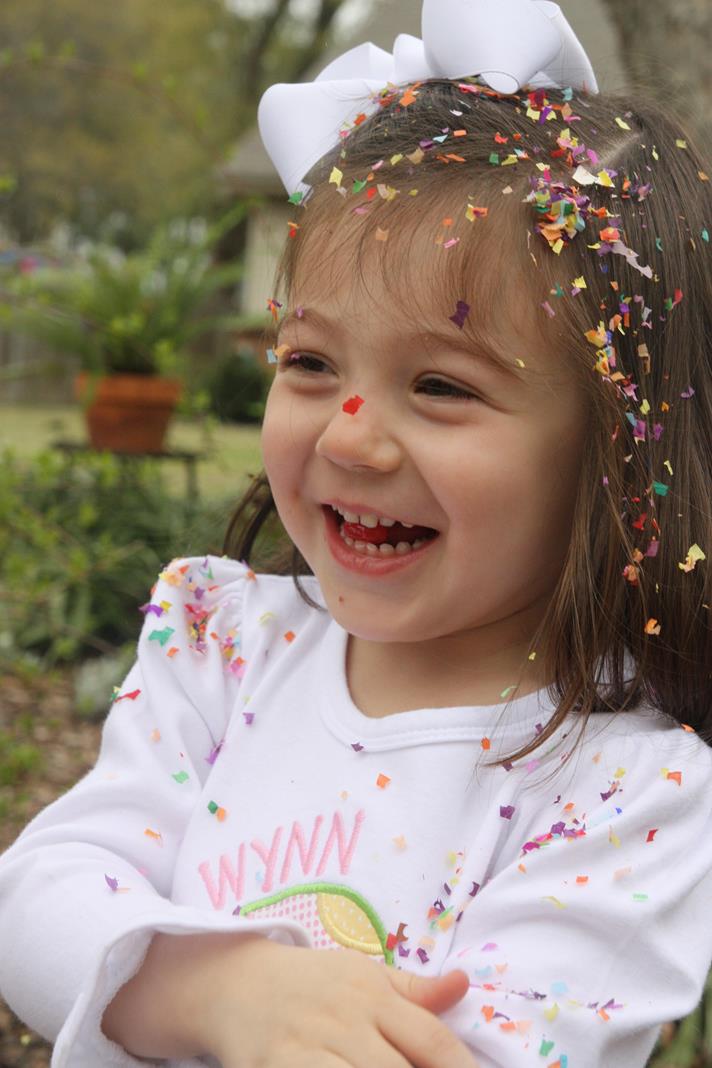 Technically, this is the second Easter for both Thomas and Lilli Greer, but they both slept through last year's festivities. Thomas is 22 months and Lilli Greer just turned one! Thomas was not sure that he liked the confetti on his head and I'm not sure if LG even knew she had some on hers!
And I can't leave out Anna and Wyatt. They aren't with us for Easter every year but when they are around, they aren't scared of getting confetti-ed!
I didn't realize it until I looked through all the pictures, but each year Katie Wynn and I take a confetti picture together. Every year until this one, that is. Dang! Can't believe I messed up a tradition!
I'm going to have to remember to pick that tradition back up next year. It's so fun, and kinda sad, to see how much all my favorite little people have grown and changed over the last few years!
Here's one last pic to leave on. This was taken by Jett the first year we did confetti eggs - not bad for a 5 year old! (I don't know why it's so tiny.)
The confetti egg trend is starting to catch on, which is great because it makes them available for purchase in more stores! If you haven't tried them yet, I highly recommend them. It's the best way to celebrate the risen Lord!