February seems so long ago that I can barely remember what we did! I just scrolled through the month's pics and remembered the biggest event of the month...we had carpet installed on the stairs! You would have thought we bought a new swing set with how excited the kids were and how often they played on it. I'll take that as a home improvement win!
On a couple occasions, Katie Wynn actually requested to have their picture taken on the stairs. I won't say no to that!
They couldn't wait to show Wyatt their new "bunk beds."
When we ordered the carpet for the stairs, we also had a piece cut as a runner for our entry hall. The hallway is so wide that I have been unable to find a rug wide enough (and long enough) for the space. I wasn't sure if I'd really like having something there or not so we just got the same neutral, nondescript carpet that we used on the stairs. The kids enjoyed breaking it in over the month too. :)
The new carpet is a great place to play with babies. :)
February was the month of Looooove, and we definitely celebrated. We sent a homemade Valentine to Granddaddy...
...and then we received a picture of him with the Valentine and Katie Wynn grinned so, so BIG!!!
She was thrilled, too, when she received a thank-you note from Granddaddy in the mail. Here she is reading it...upside down.
K-dub wore her Valentine pj's 'round the clock. We couldn't get them off her. I couldn't resist taking her picture this day...her pink cheeks matched her pink bow.
We had a family dinner at my parents' house. I can't really remember why but the kids have on Valentine's clothes so maybe it was for that!? Katie Wynn may be slightly terrified of both of my brothers, but Thomas let my brother Ben hold him (and Ben's daughter Lilli Greer) for a long time!
The cutest boy in a ball cap I've ever seen. :)
Katie Wynn loves to trace hands, and Thomas will actually be still enough to let her!
Did I mention that Katie Wynn doesn't need a nap anymore? That's what she tells us anyway. And then we usually find her like this.
February marked the first time our big girl got to stay up and watch a movie before bed. We have officially added Mulan to the list of Disney movies we've seen (which puts our total at...four?).
We made brownies in February, and licked the spoon clean!
We discovered that Thomas LOVES green beans. This is his reaction to me telling him that, after five helpings, there were no more green beans left to give him.
Oh, he also found an oatmeal cream pie in my Mom's pantry and told us he likes those too. He ate the whole thing himself!
Katie Wynn loves taking a bath at Mimi's and Poppy's because she gets to swing in a towel afterwards.
This is what happened when I handed Katie Wynn the parmesan cheese for her pasta but then walked away from the table. I told Matt to go ahead and put parmesan on the grocery list.
One night, these two stinkers kept making me smell their stinky feet!
Like every other month, I took their picture in new clothes. Except these weren't clothes that I had made! I placed a Hanna Andersson order for swimsuits and spring clothes and needed them to try them on to make sure they fit. I took their pictures so my Mom could see what they got. Thomas was the funniest little model! Katie Wynn told me her bikini top was too small because it didn't reach down to her bottoms.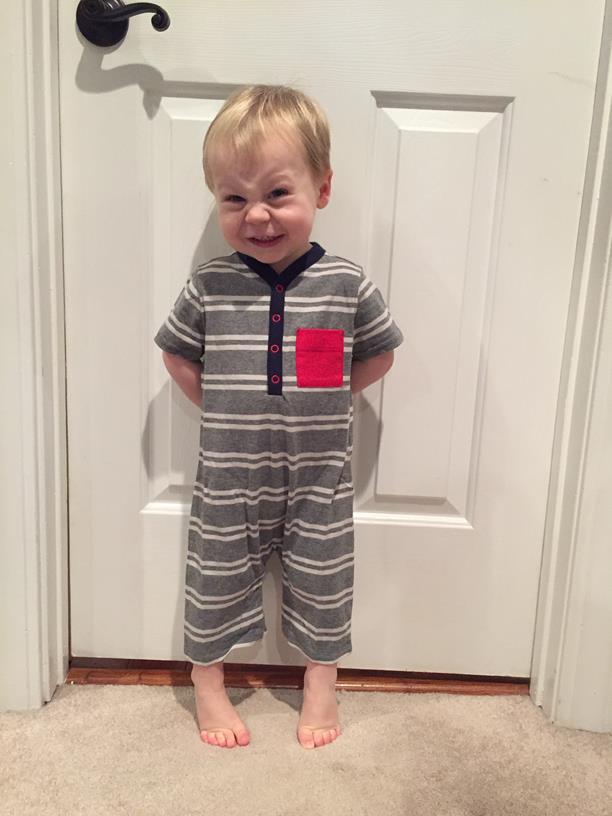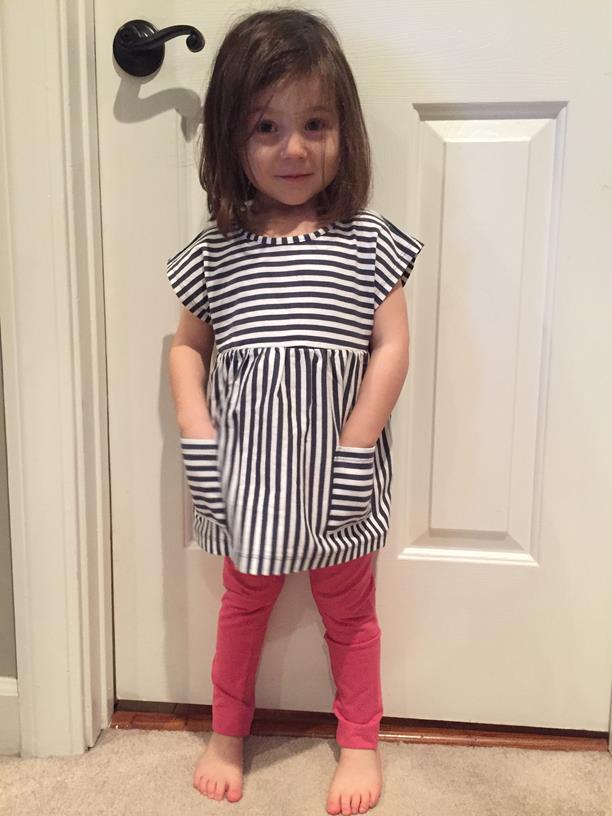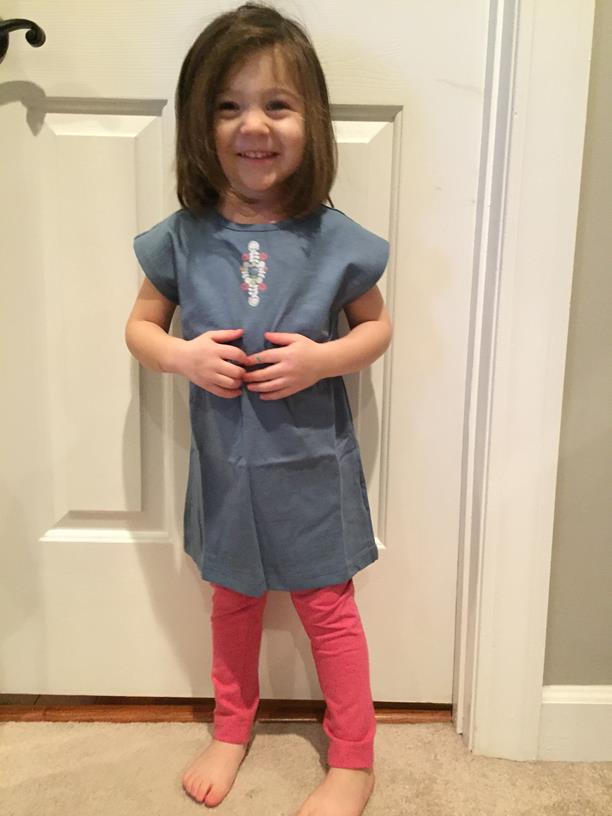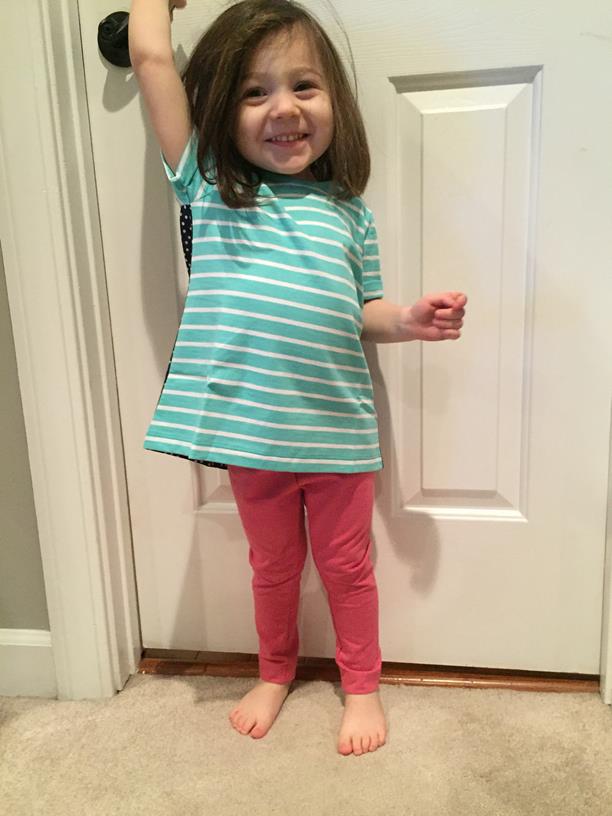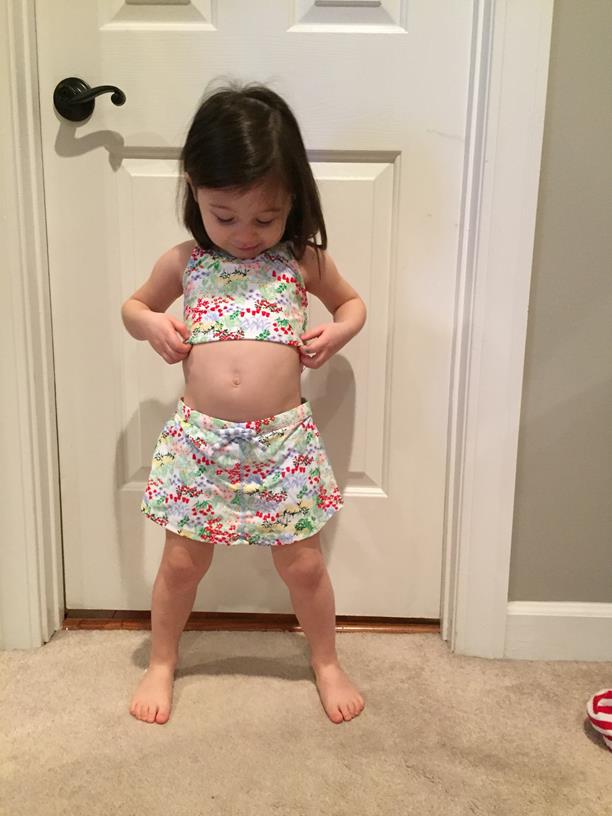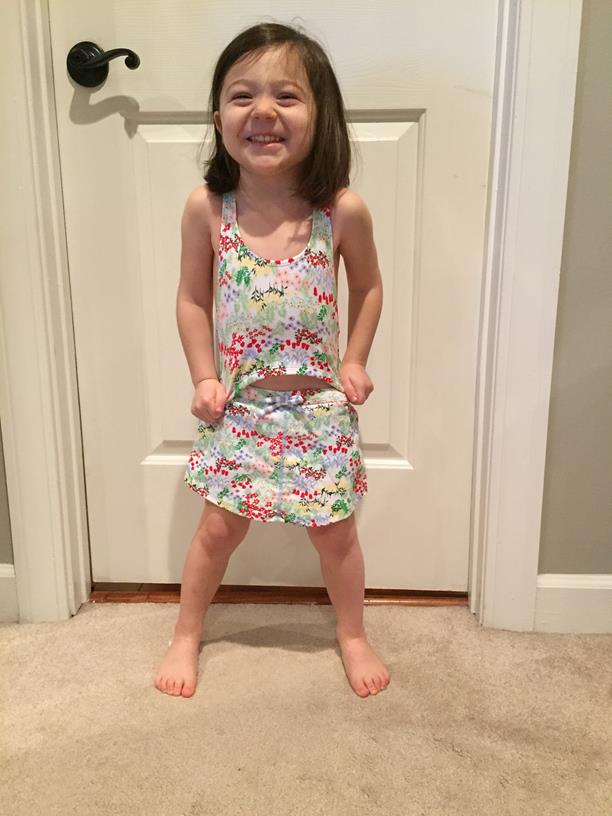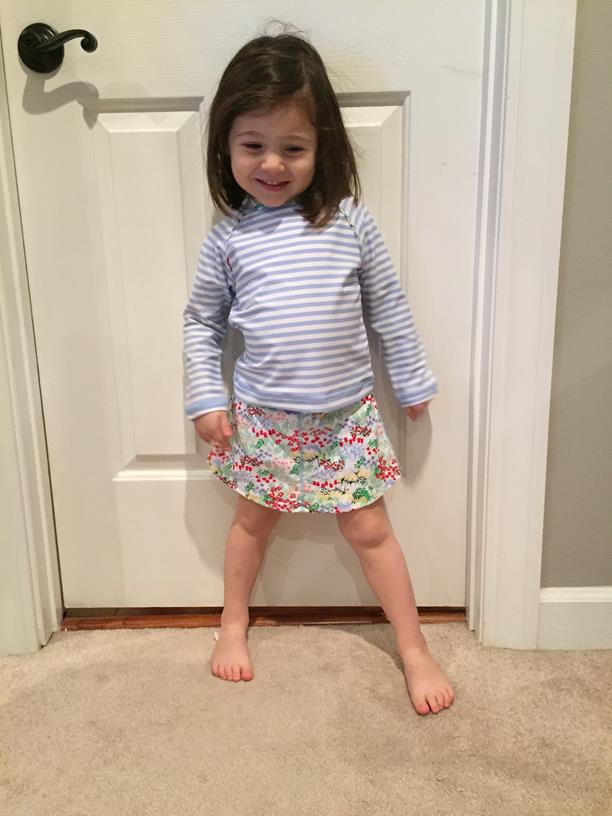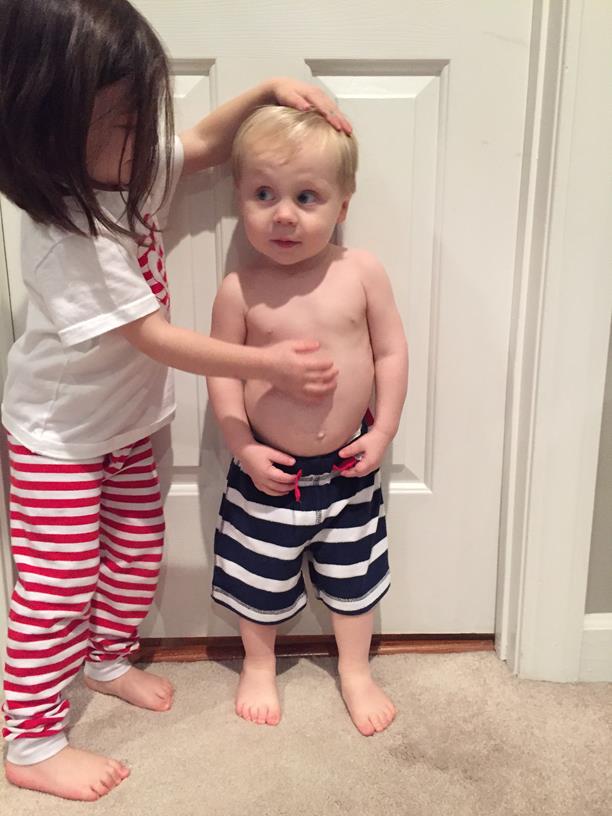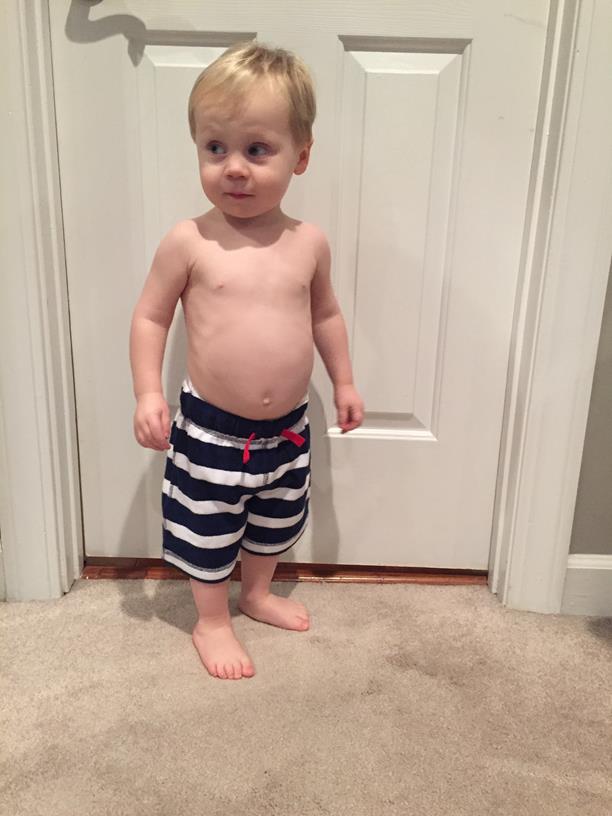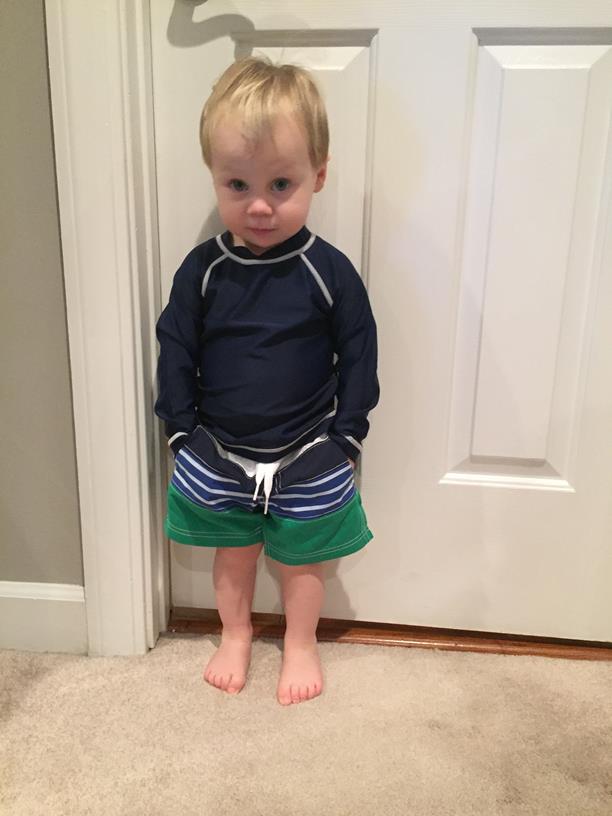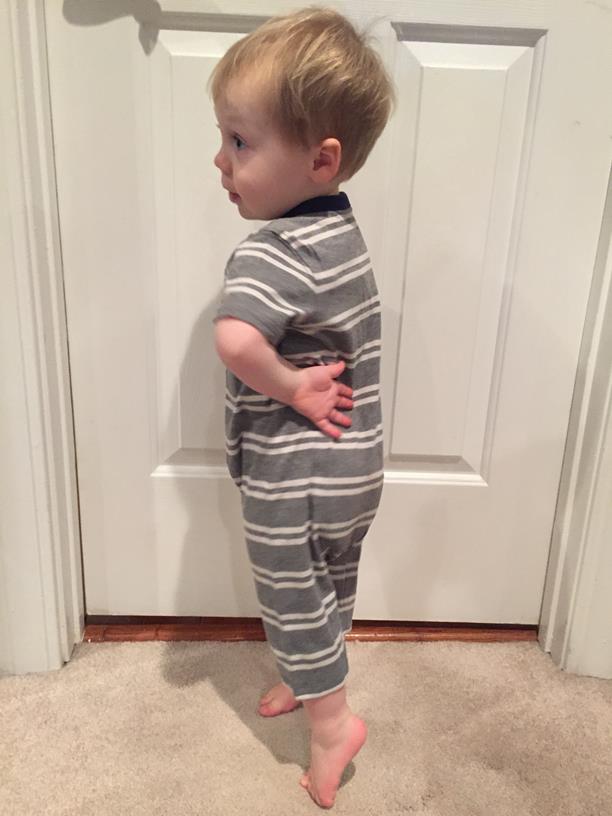 And finally, Matt and I got to get dressed up for a grown-up night out! We attended a Wine and Cheese party at the country club and scored some things in the silent auction. I love having him as my date. :)